How to Reduce your Clinical Study Budget with a CRO in Central and Eastern Europe
February 2022
Clinical research studies for pharmaceuticals and medical devices are complex and expensive programs. Every study can be so critical that running a good one can make the difference between your product failing or making it to market. Working with large high-quality Clinical Research Organizations (CROs) in established western markets can be very expensive to achieve high-quality study programs.
Some CROs located in Central and Eastern European (CEE) markets can offer all the same high-quality services, access to strong Principal Investigators (PIs), large subject pools, and globally recognized regulatory oversight but can deliver notably lower program pricing without sacrificing any of the study quality. Research Professionals is a leading CRO based in Hungary with operations across five CEE nations.
Clinical research conducted in CEE countries have earned one of the strongest records with U.S. FDA audits. U.S. FDA audits of clinical research studies conducted in CEE countries have resulted in No Action Indicated (NAI) status 64.9% of the time by the end of 2021. By contrast, only 24.4% of these studies audited by the U.S. FDA achieved NAI status when conducted in the United States and only 48.3% when conducted in Western Europe over the same period.i This data demonstrates that clinical research conducted in CEE countries have very favorable quality indicators even when compared against larger, more established clinical research markets.
As a Central and Eastern European CRO, Research Professionals recently performed a comparative analysis of the benefits of working with CROs in the region, with a focus on potential cost savings. Their findings were that a sponsor can realize savings of as much as 45-55% by using a CEE based CRO over those based in Western Europe or the United States without compromising on the quality of the study. This paper will walk through some of the main clinical study budget line items and identify key areas where sponsor organizations can maximize their cost savings when working with CROs based in Central and Eastern Europe, such as Research Professionals.
About Research Professionals
Research Professionals (RP-CRO) is a leading GCP compliant CRO based in EU member state Hungary with operations in Poland, Czechia, Romania, and Bulgaria, serving customers from across Europe and the globe. RP-CRO has built modern clinical infrastructure, developed leading expertise, draws from a base of highly qualified Principal Investigators (PIs), and large available subject pools to accelerate subject enrolment. With more than 150 experienced and dedicated staff, RP-CRO brings proven experience from managing over 75 studies in more than 15 therapeutic areas, both for drugs and medical devices. As Research Professionals' operations are based in EU countries, they are subject to EMA regulations and quality standards, its services meet the quality standards of the world's leading clinical research markets.
Want to learn more?
Author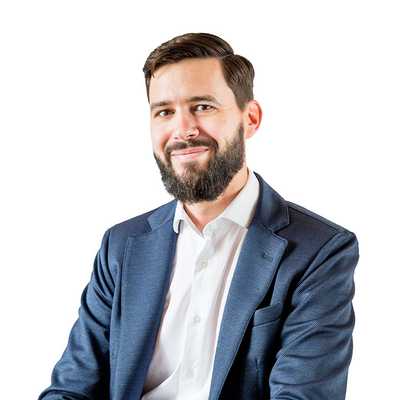 Dr Kálmán TÖRŐCSIK, Managing Partner, Research Professionals CRO
Dr. Törőcsik brings over 15 years of industry experience to his role as Managing Partner of Research Professionals CRO. Prior to joining Research Professionals, Dr. Törőcsik, has held a number of clinical research related roles, such as Clinical Research Associate (CRA), and Project Manager at various drug research firms including Pfizer and Amgen. He has been involved in several technology development projects, including patient travel reimbursement for clinical trials and designing a medical device for the intensive care.
References:
__________________________________
i U.S. FDA Compliance Dashboards, https://datadashboard.fda.gov/ora/cd/inspections.htm (as of January 20, 2022)