We are a Contract Research Organization (CRO) that manages the development of new medicinal products and medical devices.
We are confident in having the best research team, so together we are able to deal with the challenges that our clients face. Relying on local expertise, we have the ability to challenge global service providers.
At Research Professionals we believe that the new way of serving market needs increases efficiency. This leads to a victory for all participants – from sponsor to patient.
Board
The Research Professionals Board is highly committed to establishing strategic alliances with industry partners, and passionate about creating novel service opportunities in the field of clinical research.
Our dedicated team gained strong industry expertise working at large pharmaceutical, biotech and CRO companies – including Allergan, Amgen, AstraZeneca, Biogen, Pfizer, Sanofi, Chiltern, DOCS and MDS Pharma Services.
Staff
We care for our staff by supporting their personal and professional development. We help them to set their true goals, and to carry on step by step through their individual way.
about hiper
Our Growth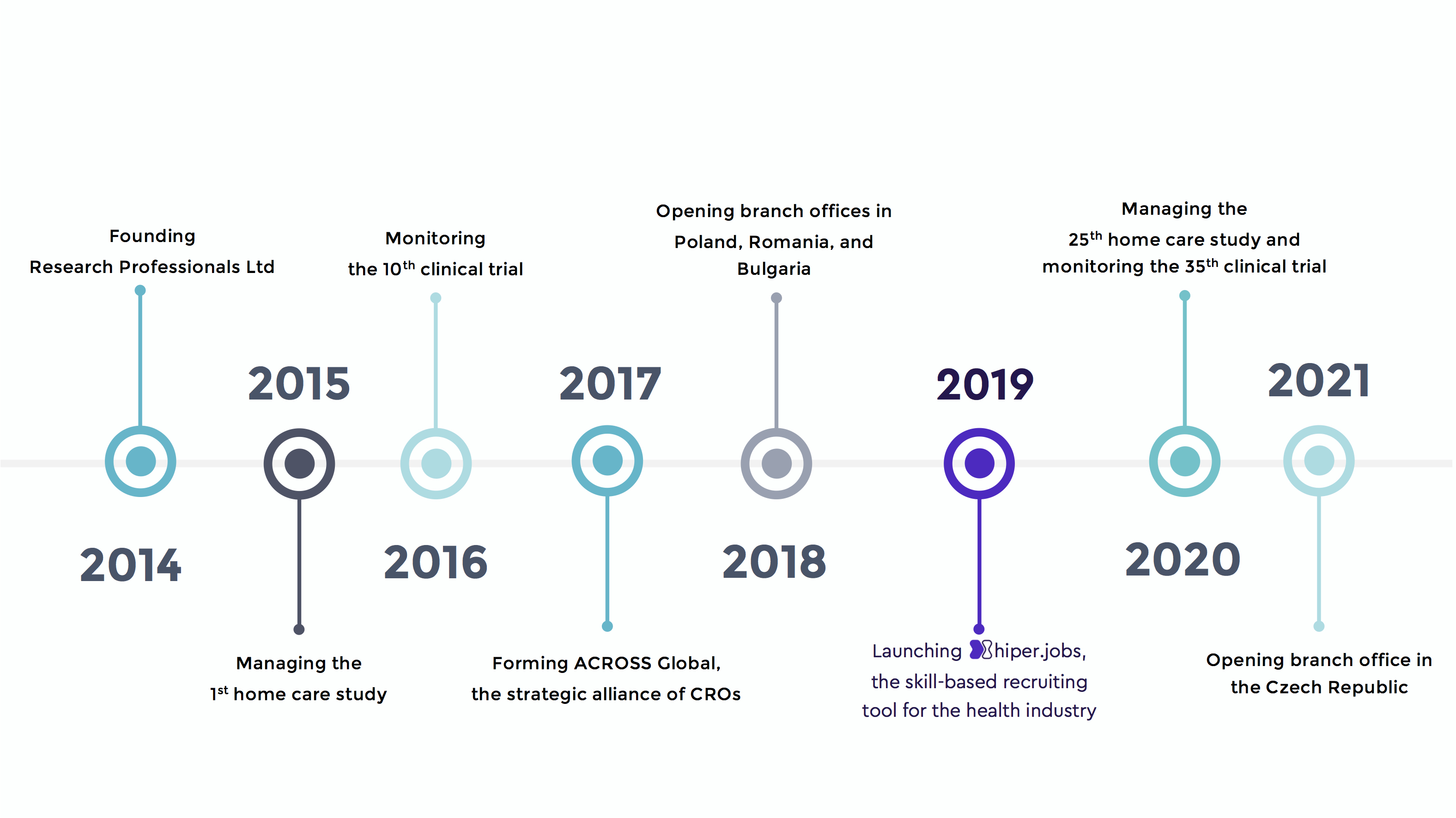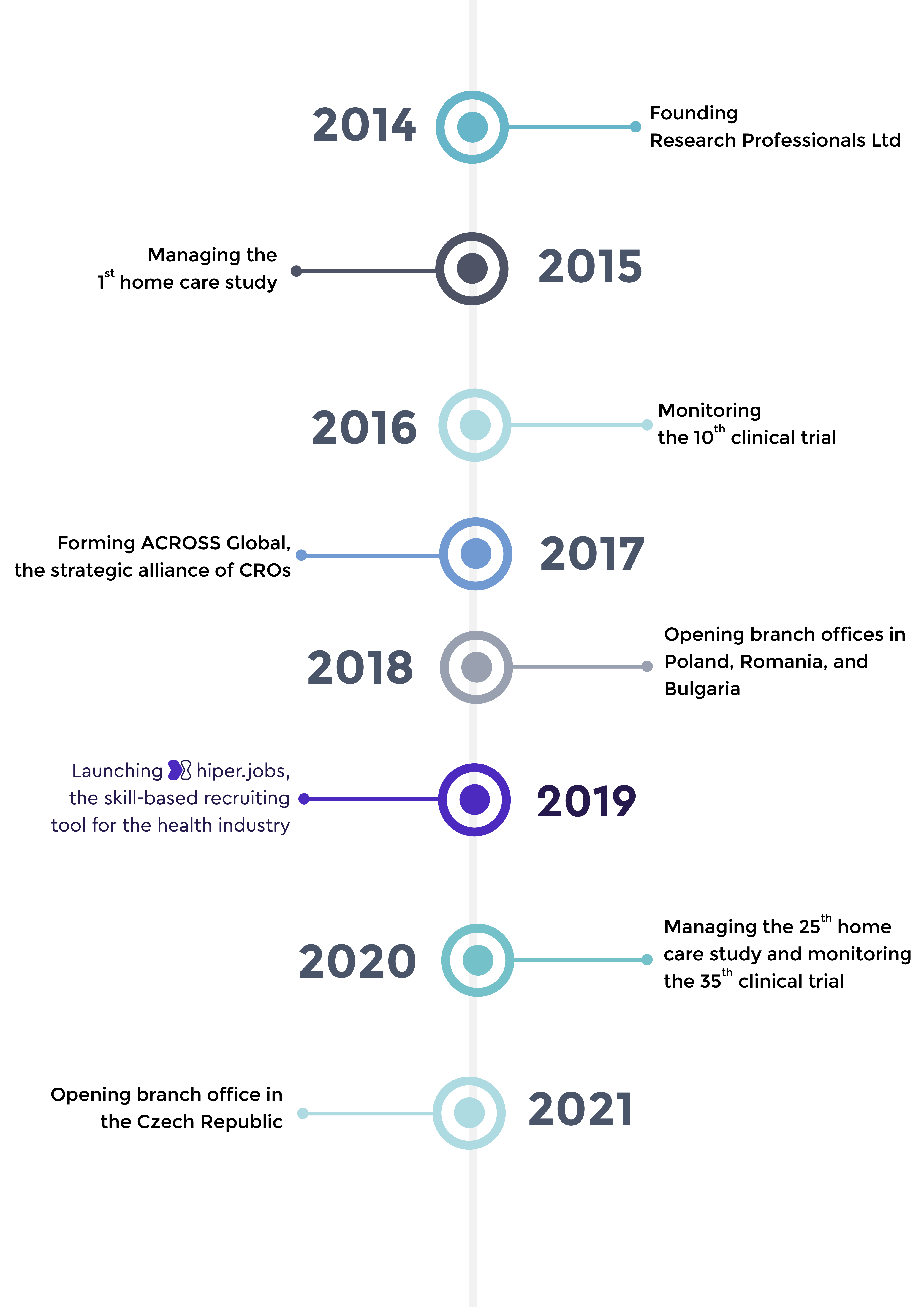 2014
Founded
Research Professionals Ltd
2015
Managing
1st home care study
2016
Monitoring
the 10th clinical trial
2017
Forming ACROSS Global,
a strategic alliance of CROs
2018
Opened branch offices in
Poland, Romania, and Bulgaria
2019
Developing HIPER, a skill-
based workforce platform for clinical research